The Colorfield Performance
Wow… have you ever seen this many paintings? 
400 artists making a Gesamtkunstwerk. It became one large piece of art, created by many artists. 499 waterproof plywood panel were placed, shaped in a triangle.
 Every artists had to paint one panel of 122x122cm. in one day. The colour black was not allowed. It took about 101 days to complete the Gesamtkunstwerk.
In het kader van het gegeven dat Leeuwarden in 2018 tot Culturele Hoofdstad van Europa is benoemd, heeft Dirk Hakze het initiatief genomen om een nieuwe editie in de reeks van The Colorfield Performance te ontwikkelen, passend in het centrale thema 'Meanskip' (saamhorige gemeenschap). The Colorfield Performance is de verzamelnaam voor de grote Land Art projecten, waarin Dirk Hakze samenwerkt met andere kunstenaars. Het idee hierachter is dat vanuit een gemeenschappelijk concept individuele bijdragen samenvloeien tot één grote kleurrijke eenheid.
Het was de bedoeling om in het jaar 2018 een Gesamtkunstwerk te maken met 1919 kunstenaars . Dit sloot wonderwel aan bij het centrale thema "Mienskip" van Culturele Hoofdstad 2018. Dit kunstwerk had de omvang van een Land-Art project. In een open landschap werden 499 panelen opgesteld in de vorm van een driehoek. Een aantal getallen is afkomstig uit de reeks van Fibonacci, die verbonden is met de maatverhouding van de Gulden Snede. Er is gekozen voor een driehoek omdat deze meetkundige vorm zich autonoom verhoudt t.o.v. het verkavelde Friese landschap. Deze driehoek is voor Dirk Hakze ook verbonden met de beginselen van Gelijkheid, Vrijheid en Broederschap, die aan de basis liggen van onze huidige democratie.
Wil je meer lezen over het project? Kijk dan op de website van Dirk Hakze. 
In het volgende artikel kun je meer lezen over mijn eerste dag in Sloten: "The Colourfield Shadows".
I painted 3 panels in 3 days. In the videos below you can see how I worked on the various paintings.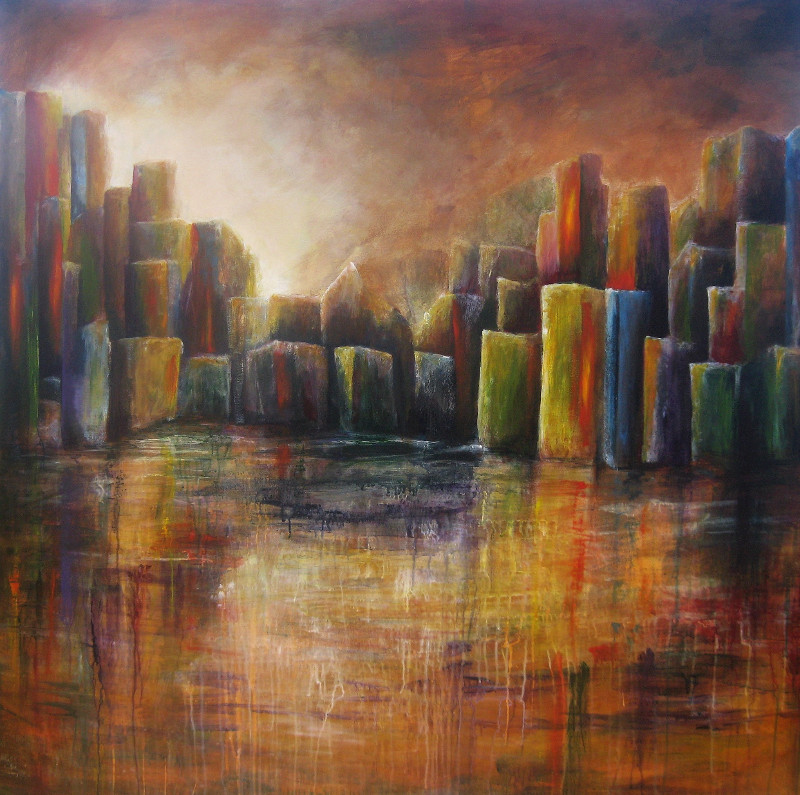 The Colourfield Shadows
Acrylics on waterproof panel 122×122 cm.
Sold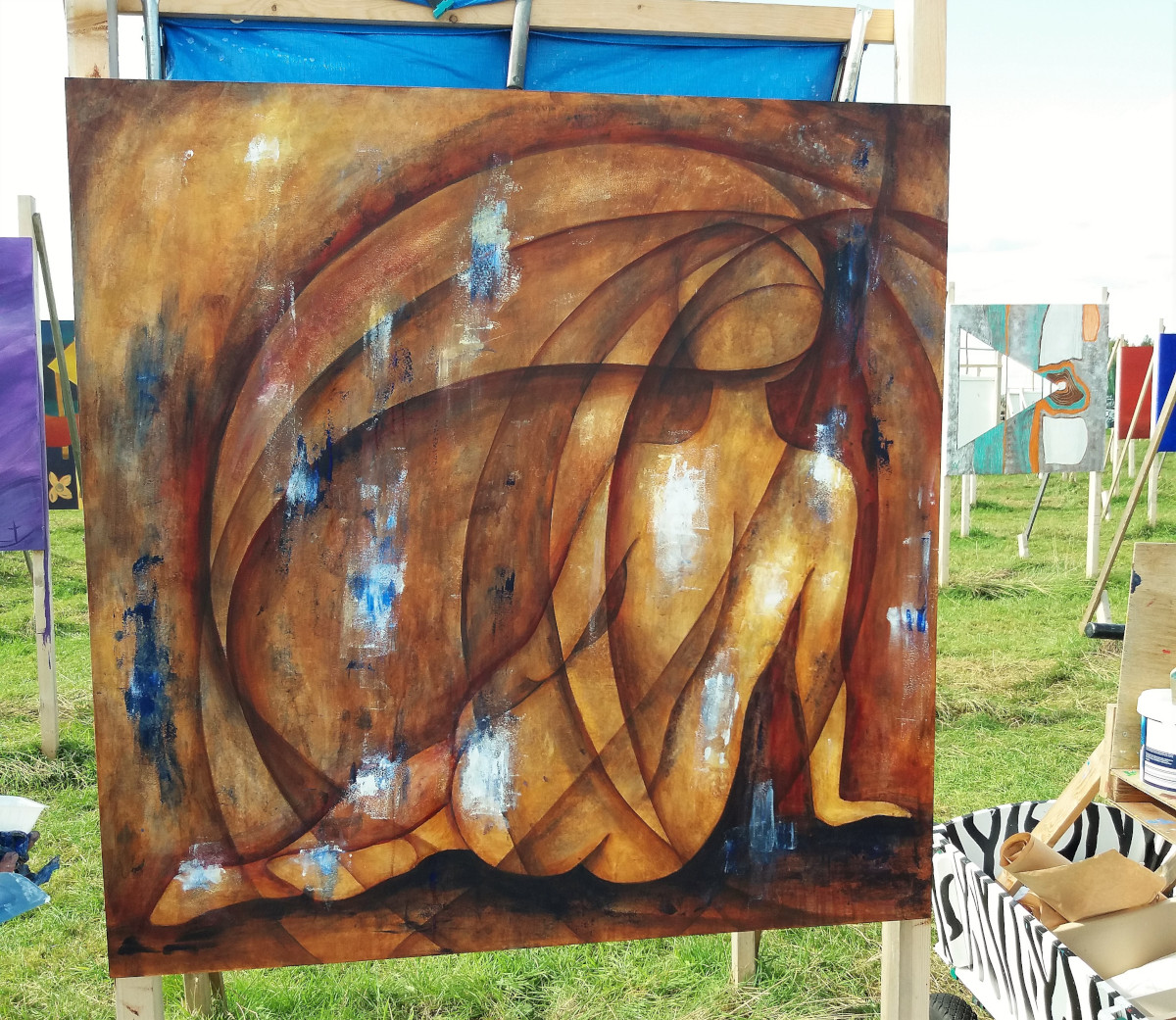 Luscious
Acrylics on waterproof panel 122×122 cm.
Sold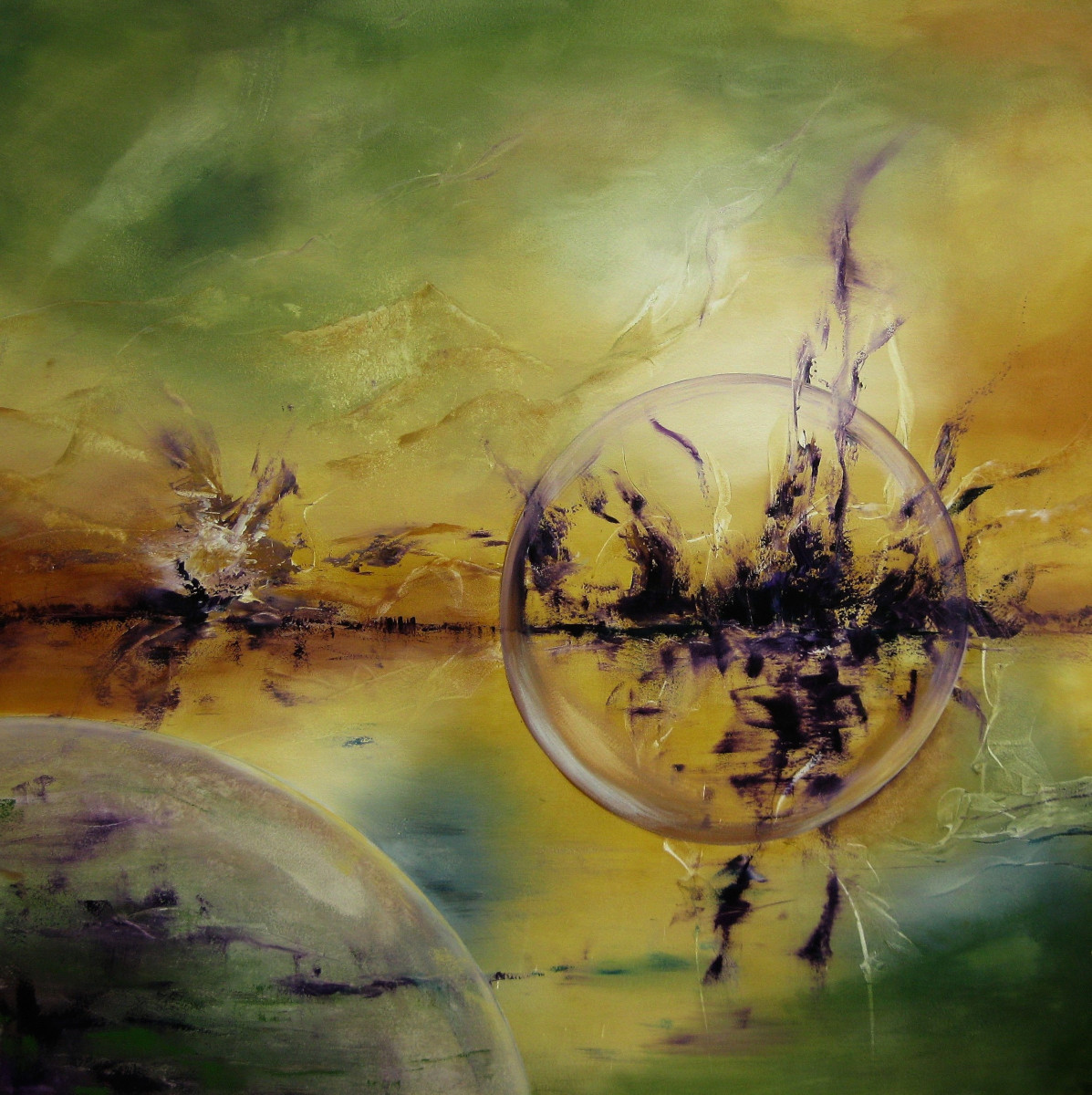 Into the Coloured Future
Acrylics on waterproof panel 122×122 cm.
Sold