Design Projects
I design your creation...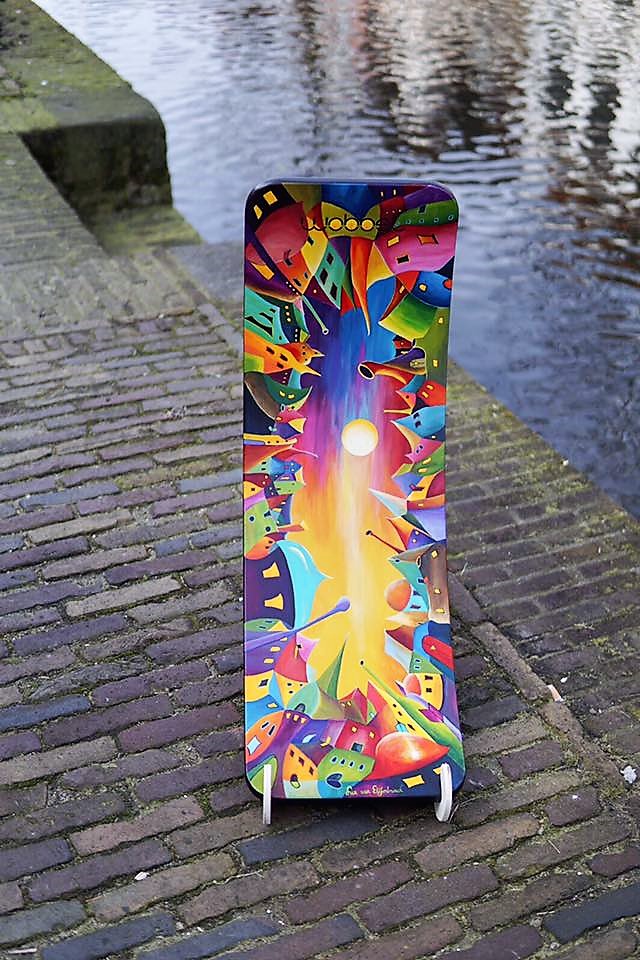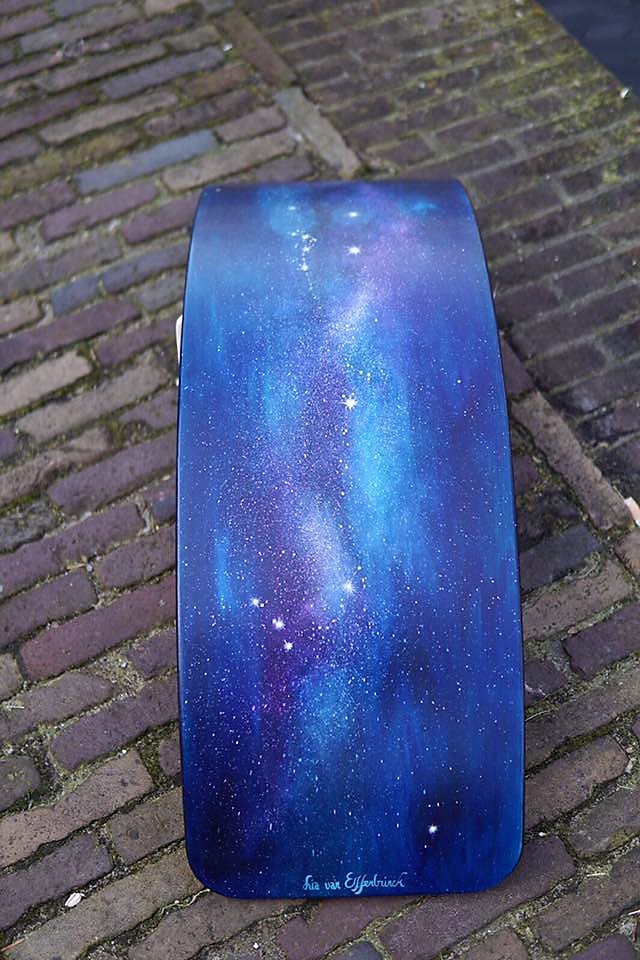 I painted a wobbel balance board. It was sold by auction for Tipi for Africare in 2016. Later on I painted one for my dear grandson who can and hopefully will wobbel on it all his life to stay in balance.
A sign for the wall on oak wood, with an aphorism about hunting.
("In our hunting ground is so badly being lied, my shotgun is bent over from it".)
The photo is taken before I put the varnish on it.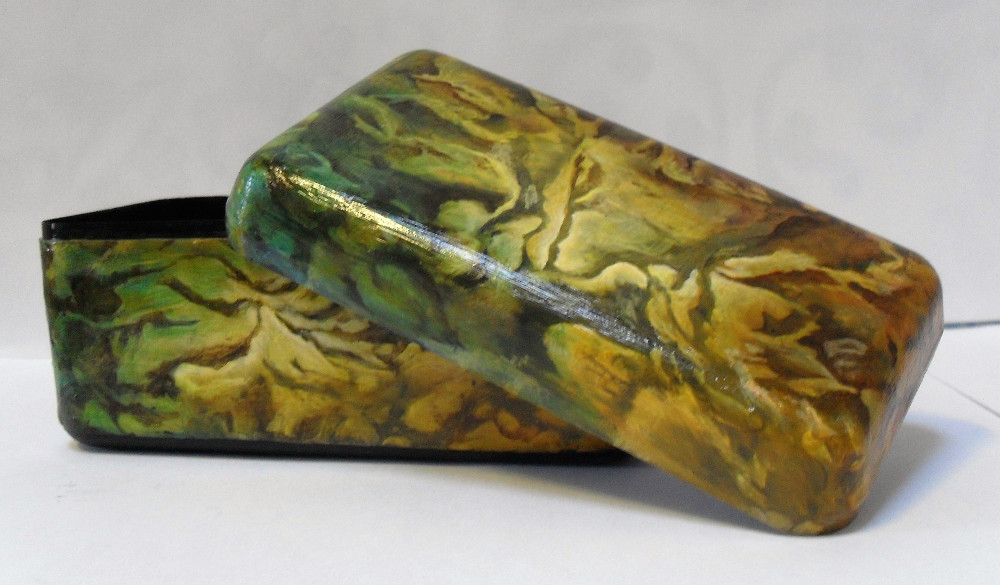 An empty box for my dear son who really didn't want a present.