Design on Commission
I design your creation....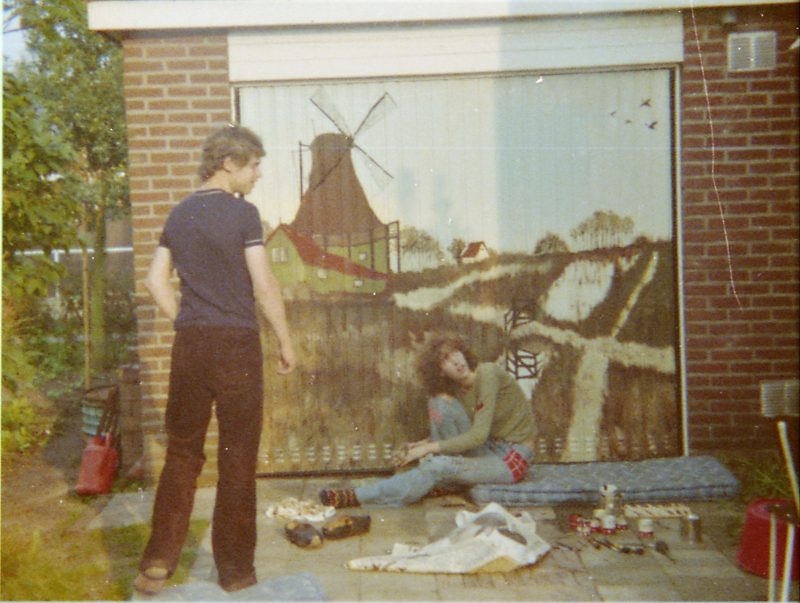 I design your creation….
When I was 19 years old, my parents were on vacation. I redesigned their garage door. So when they got back from their holiday they found a big surprise. The boring garage door was finally gone and instead a piece of art integrated well in their beautiful garden.
I do love to paint on wood, on metal, on plastic and whatever else. So contact me or click here if you are tired of your old table or need a great finish for your new creation.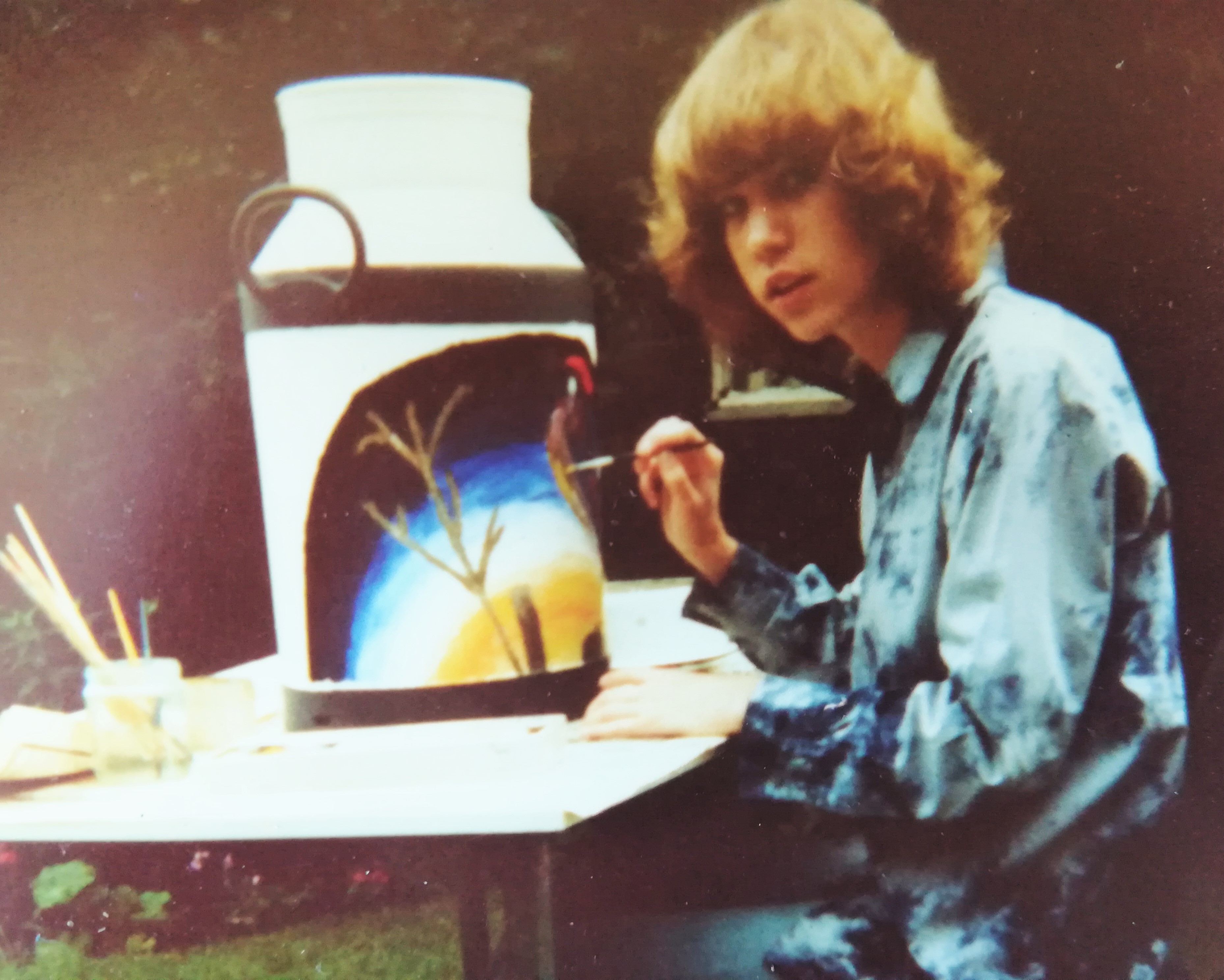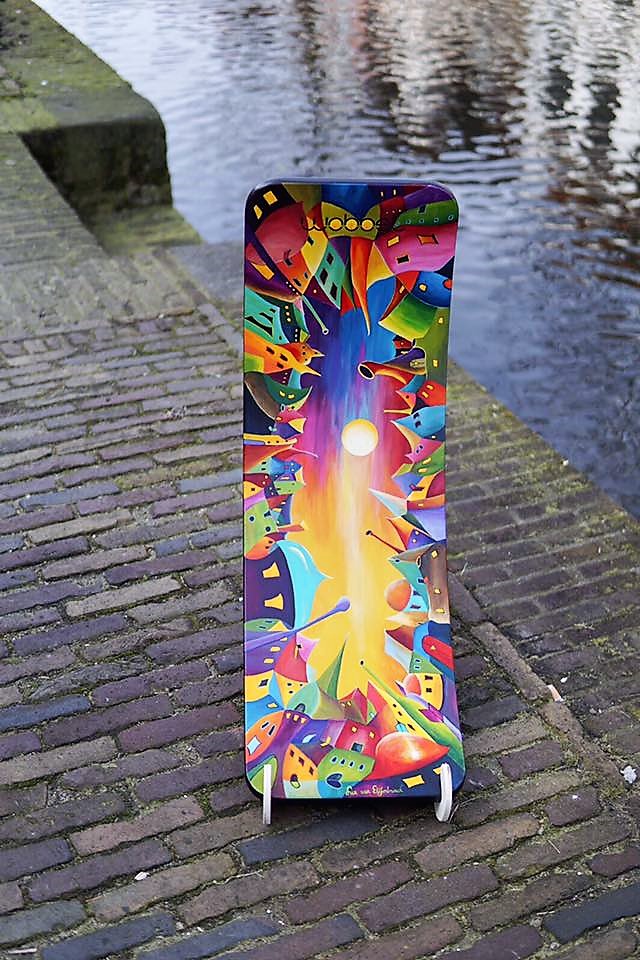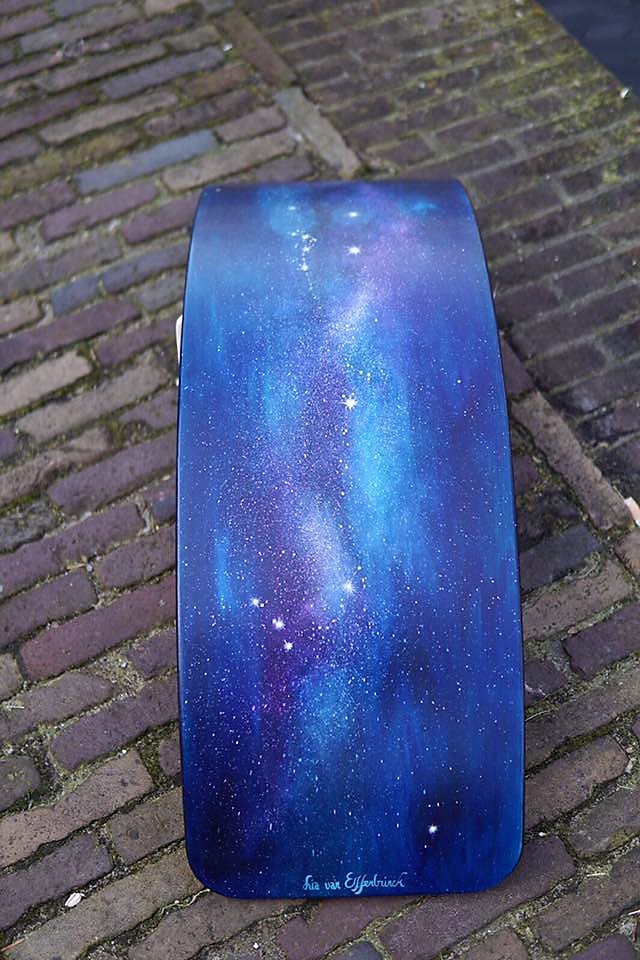 I painted a wobbel balance board (click here). On one side I painted a colourful fantasy city and on the other side I painted a starry night.It was sold by auction in 2016 for Tipi for Africare. 

Later on in 2018 I painted one for my grandson who will hopefully wobbel on it all his life to stay in balance.
An oak sign on the wall with an aphorism about hunting.
("On our hunting ground is so badly lied my shotgun has bent from it".)
The photo was taken before the sign was varnished.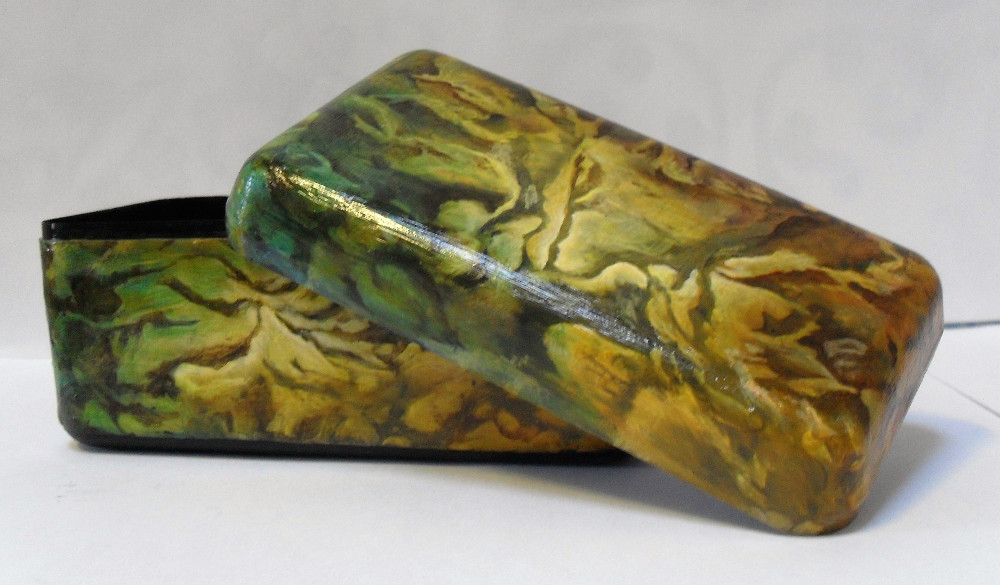 A empty box for my dear son who really didn't want a present.
When you like to give your beloved friends our family a unique one of a kind present, I can paint it for you!
Two dear friends met on this ship. A few years later they got married and I made this painting from the ship Amore Vici for them. The painting is called: "Golden Future".That is my wish for them.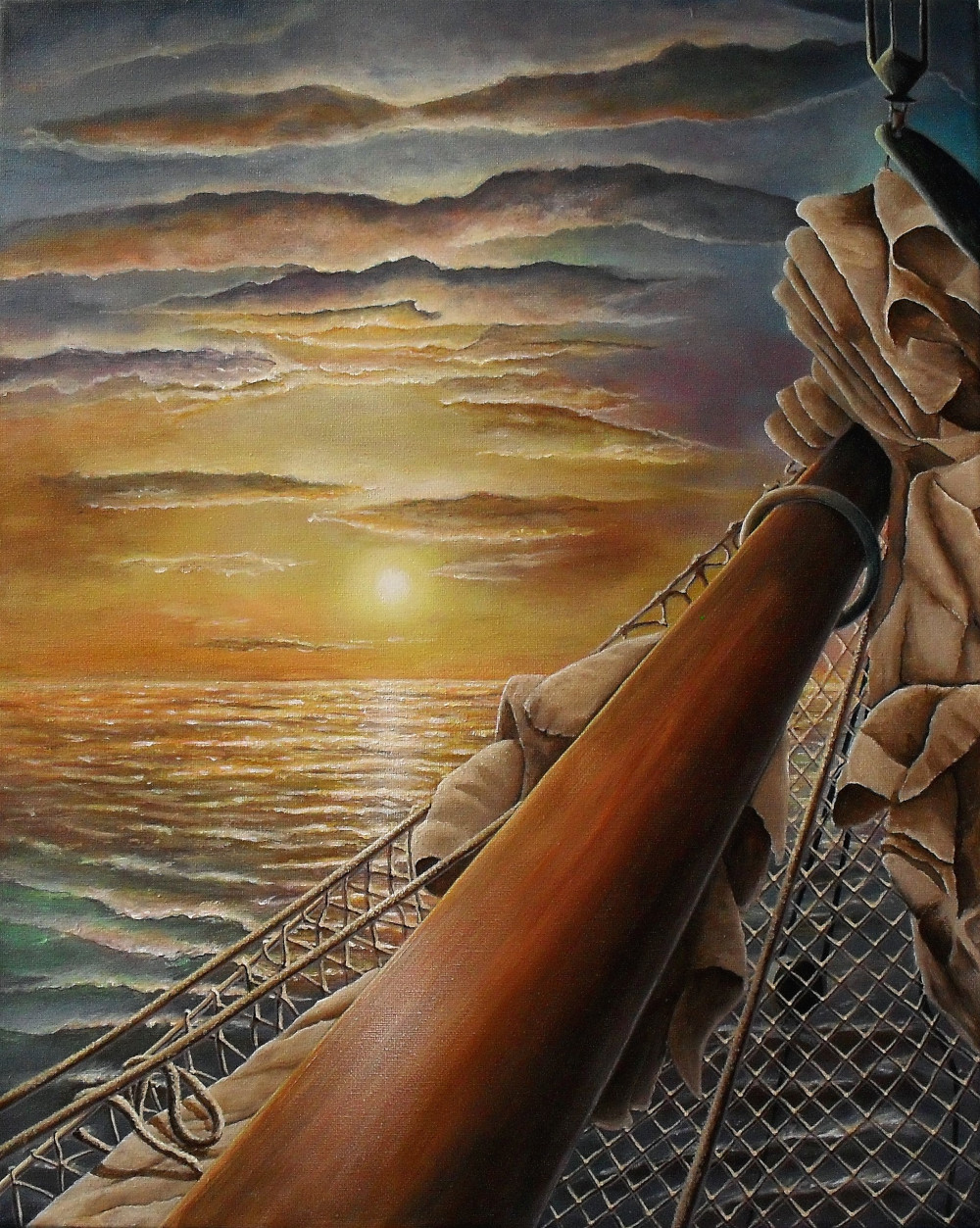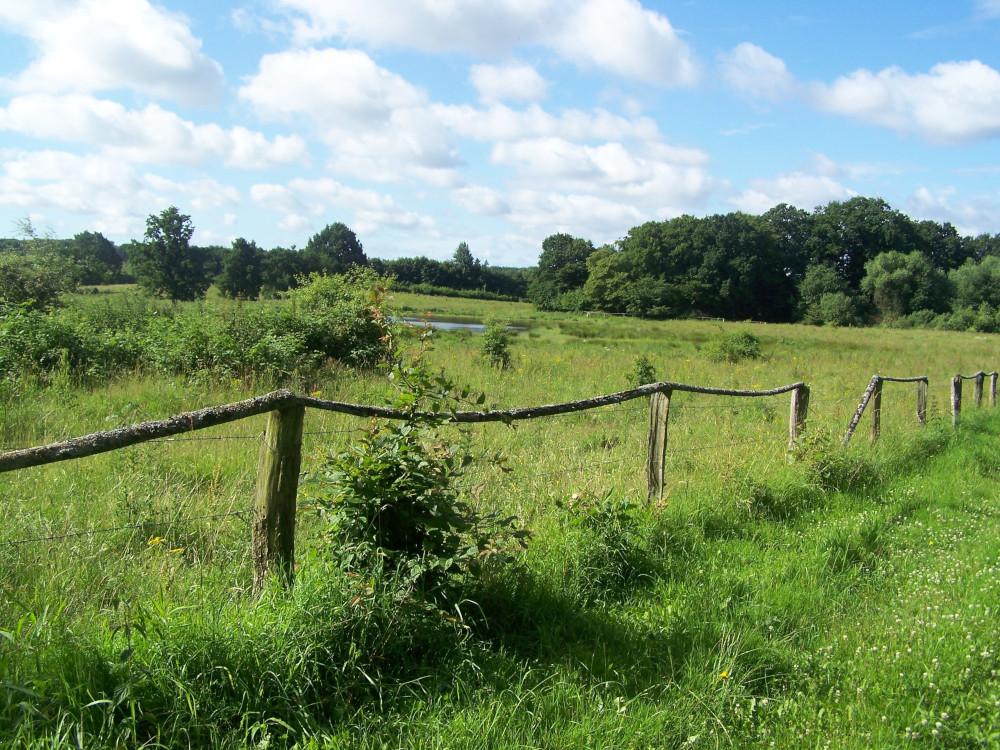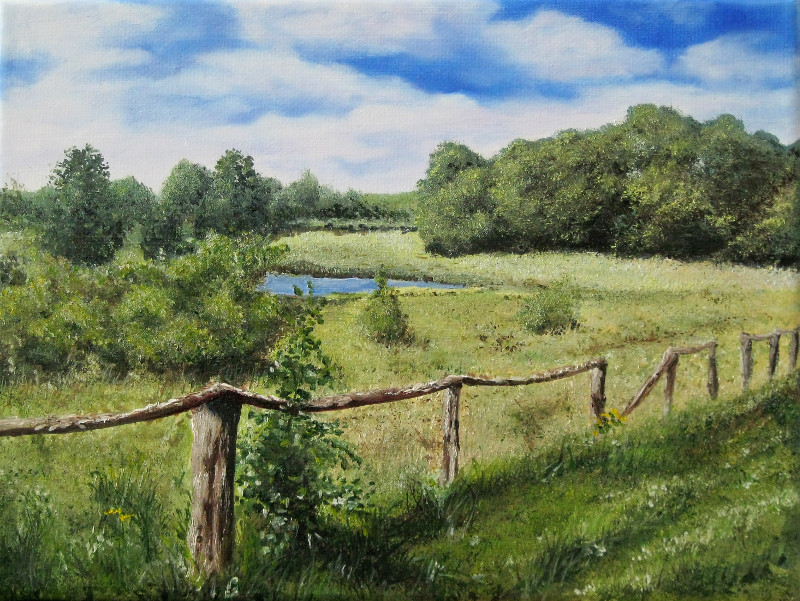 Oil painting of a peaceful meadow landscape in northern Germany. It is the favorite spot of a dear friend. She often walks there to gain energy and to get distance from the daily activities. I painted it for her, so she can see it when she does not have time to go there or when it rains.
How Eiga got into the Snow globe
I decided to paint my grandson's favorite toy from last year into a snowglobe. I gave it to him as a Christmas present. I hope to do so every year. 
Do you also like to get a painting of your child's or grandchild's favorite toy into a snowglobe? Send me a photograph of the favorite toy and I can paint it for you. For more information and costs, click here.